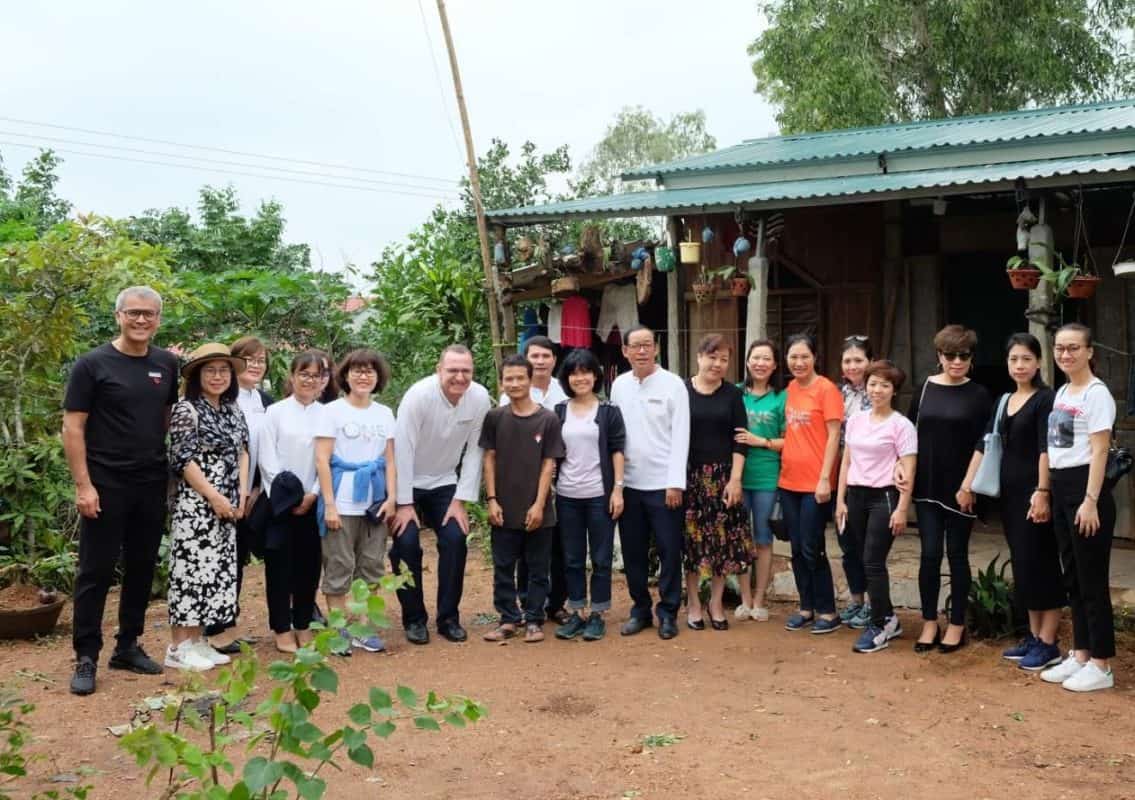 Alba Wellness Valley by Fusion joined forces with Openasia Group to support disadvantaged people in Hue
December 20th, 2019
A team of eager volunteers from the staff of Alba Wellness Valley by Fusion have recently joined forces with representatives from Openasia Group, in celebration of the group's 25th anniversary. Together, they have provided much needed support to people in need from their local community; Cong Thanh Pagoda, and the Love House in Phong Son commune, Phong Dien district, Thua Thien Hue province.

Cong Thanh Pagoda is home to a community of disadvantaged women, lacking in basic living conditions or without families to care for them. The main room of their home was old and neglected, so the team of volunteers set to work repairing the roof and repaving an entire floor. The photos below show before and after the pagoda was repaired and upgraded.
The second project taken on by the group of volunteers was a visit to Mr. Cuong & Mrs. Them, a husband and wife who had fallen into difficulties and were unable to support their family. Mr. Cuong had had surgery on his leg after an accident while working as a carpenter. His wife has a goiter, an inflammation of her thyroid gland, as well as a painful ganglion on her hand.
The family has three young children, one of which has kidney disease, and not being able to work had fallen on hard times then lost their home. They now live on a small piece of land that has been donated to them, and had set up a small hut that provided basic and temporary shelter.
With the help and support of volunteers from Alba Wellness Valley by Fusion & Openasia Group, the couple and their family now have a proper house that provides much needed shelter and a place to call home. It's been named the Love House, because of the caring support that has been given by both companies.
Below are some before and after pictures of the repair and upgrade work done by the volunteers.
Back