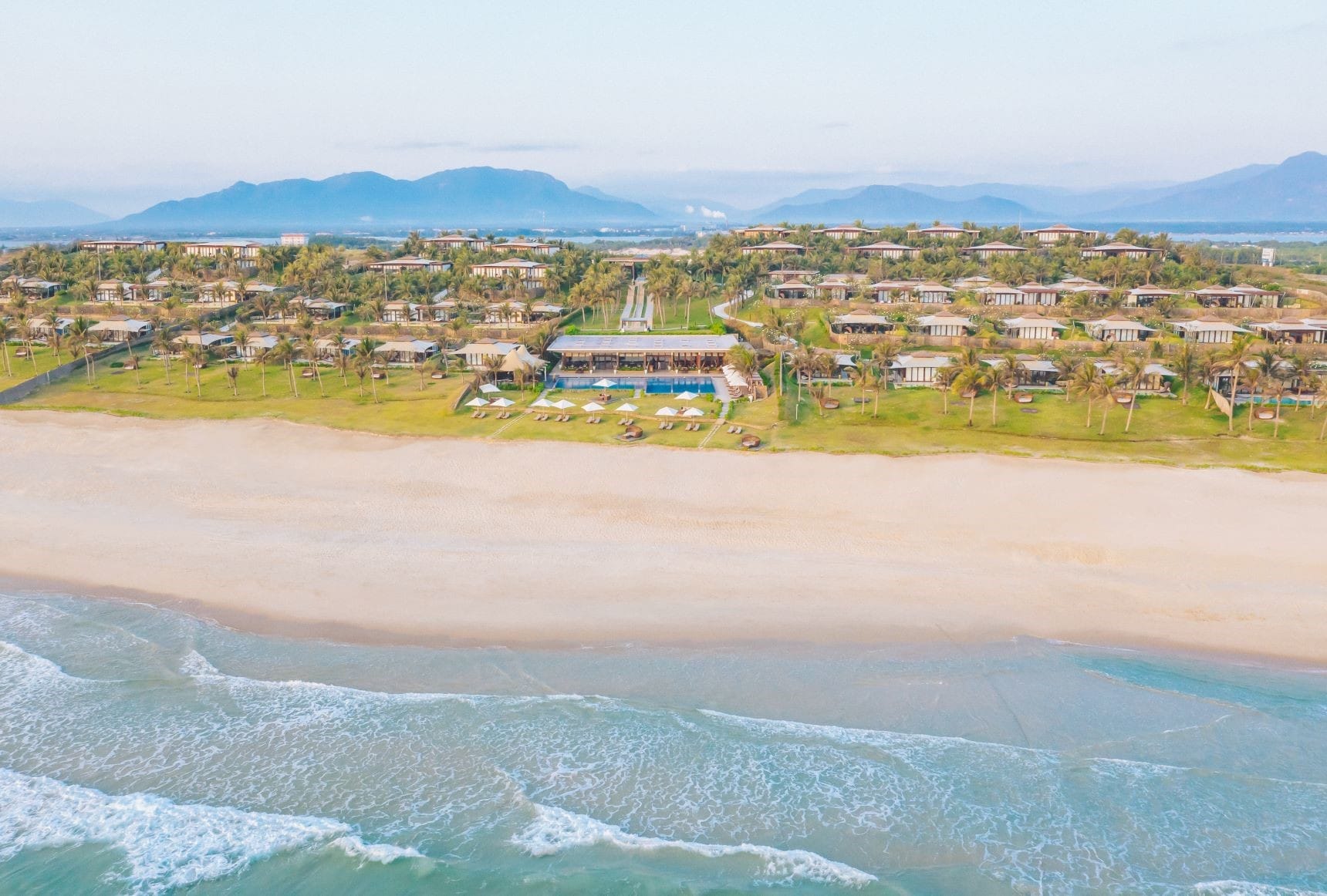 FUSION HOTELS & RESORTS ACQUIRES GLOW HOTELS & RESORTS
April 29th, 2021
Fusion Hotels & Resorts ("Fusion") announces today that it has acquired GLOW Hotels & Resorts ("GLOW") in a transaction that will create one of the region's strongest hospitality brand and management platforms.  The strategic move will solidify Fusion Hotels & Resorts' standing as a leading hotel brand and management company and position it well for future growth in the highly dynamic and fast-growing Southeast Asian tourism markets.
Fusion is Vietnam's most recognized domestic hotel brand and management company.  GLOW, based in Thailand, has developed and been operating hotels in Thailand, Malaysia, and Vietnam.  The new merged group will operate under Fusion with nearly up to 4,000 rooms combined under management.
Mr. Kevin Beauvais has been appointed as CEO of Fusion. Mr. Beauvais brings extensive experience in hotel operations and executive management, most recently as Founder and CEO of InVision Hospitality and GLOW Hotels & Resorts.  Previously, he also held senior executive positions at Minor Group PLC and Marriott International for 25 years.
Following the merger, Fusion will continue to focus on deepening its presence in Vietnam as well as capitalizing on its new Thailand foothold seeking other attractive growth opportunities in Southeast Asia through both post-pandemic consolidation and organic growth.
Mr. Kevin Beauvais, CEO of Fusion said, "The union marks a new chapter for both Fusion and GLOW, allowing them to continue enhancing services to their customers, driving future growth, and delivering value to shareholders."
Lodgis Hospitality Holdings, a fully integrated lodging investment platform and owner of Fusion, will continue to provide substantial financial resources to support the growth of Fusion.
Mr. Peter Meyer, CEO of Lodgis Hospitality Holdings said, "We are pleased to welcome Kevin to the leadership role of Fusion and integrate GLOW into the broader platform.  The high caliber of the leadership team and the strong resiliency of Fusion in face of the most unprecedented challenges for the industry bolsters the business in Asia's most attractive tourist destinations."
Mr. Christopher Hur, Chief Investment Officer for Lodgis Hospitality Holdings commented, "Through this investment we meaningfully grow our management company and brand portfolio as well as serving as a framework for future growth opportunities in our target investment markets."
About Lodgis Hospitality Holdings
Established in November 2016 by Warburg Pincus, VinaCapital, and VinaCapital's founder, Don Lam, Lodgis is a fully integrated hotel platform targeting the development, acquisition, and management of hospitality assets across Southeast Asia.  Lodgis has amassed a portfolio of best-in-class hospitality assets and management agreements across Vietnam and Southeast Asia represented with more than 30 projects, approximately 3,000 rooms under the ownership, and nearly up to 4,000 rooms managed.  The portfolio includes irreplaceable historic assets such as the Sofitel Legend Metropole Hanoi, Raffles Le Royal Phnom Penh, and Raffles Siem Reap as well as the Ho Tram Strip Integrated Resort and Casino and several attractive destination assets across key markets in Vietnam. For more information please visit www.lodgis.sg
About Fusion Hotels & Resorts
Established in 2008 and acquired by Lodgis Hospitality Holdings in 2016, Fusion is a leading hotel management and brand company providing management, brand franchise and design consultancy and services across a suite of brands including Fusion Resorts, Fusion Suites, Fusion Originals, Maia, Hiive, GLOW and GLOW the Premium Collection.  Fusion has up to 26 hotels and nearly up to 4,000 keys with representation in all the leading cities and tourist regions in Vietnam and Thailand, including Ho Chi Minh City, Da Nang, Nha Trang, Cam Ranh, Phu Quoc, Quy Nhon, Vung Tau, Bangkok, Krabi, Pattaya and Phuket with several other destinations in the pipeline.  Fusion is uniquely positioned as one of the few fully vertically-integrated hospitality companies in the region which has allowed it to quickly scale its concepts and brands throughout South East Asia. For more information please visit www.fusionhotelgroup.com
Back