ZEN MASTER THICH NHAT HANH VISITS VIETNAM WELLNESS RESORT
October 8th, 2019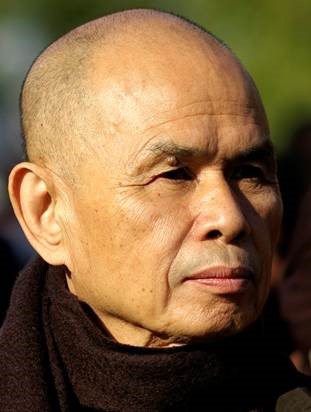 Apostle of peace and nonviolence, Zen Master Thich Nhat Hanh visits Alba Wellness Valley by Fusion in central Vietnam.
HUE, Vietnam (September 2019) – Acclaimed Vietnamese Buddhist monk, revered peace activist and global spiritual leader, Zen Master Thich Nhat Hanh has visited popular wellness resort, Alba Wellness Valley by Fusion, to relax and rejuvenate surrounded by the peace and tranquillity of its natural
environment.
Accompanied by a team of brown clad monks, their colour of robes, the Zen Master spent his time enjoying the resort's pristine natural surroundings and reflecting in deep meditation. Also a renowned poet, the Zen Master is a worldwide spiritual leader and mentor for those who practice Buddhism, spreading a feeling of calm serenity among all he encounters. While at the wellness resort that sits in the shadow of the Truong Son mountain range just a short drive from the ancient city of Hue in central Vietnam, the Zen Master's team of monks offered mindfulness workshops to the resort's staff, sharing their spiritual practice and experience in the traditions of  Buddhist Zen teachers.
Alba Wellness Valley general manager, Hylton Lipkin, commented "We are deeply honoured that Zen Master Thich Nhat Hanh has chosen to spend a few days of relaxation and rejuvenation at our resort. It is not every day you get the opportunity to experience such an abundance of spirituality, and his visit has left a sense of renewed harmony throughout the resort."
Zen Master Thich Nhat Hanh is the founder of Plum Village, Europe's largest monastic community that encourages wellbeing and mindfulness to be woven into all our daily activities. As a leading wellness resort in Vietnam, Alba Wellness Valley by Fusion strives to create a similarly nourishing environment, where guests are able to cultivate the joy of wellbeing and mindfulness while reconnecting with their natural surrounds.
Back